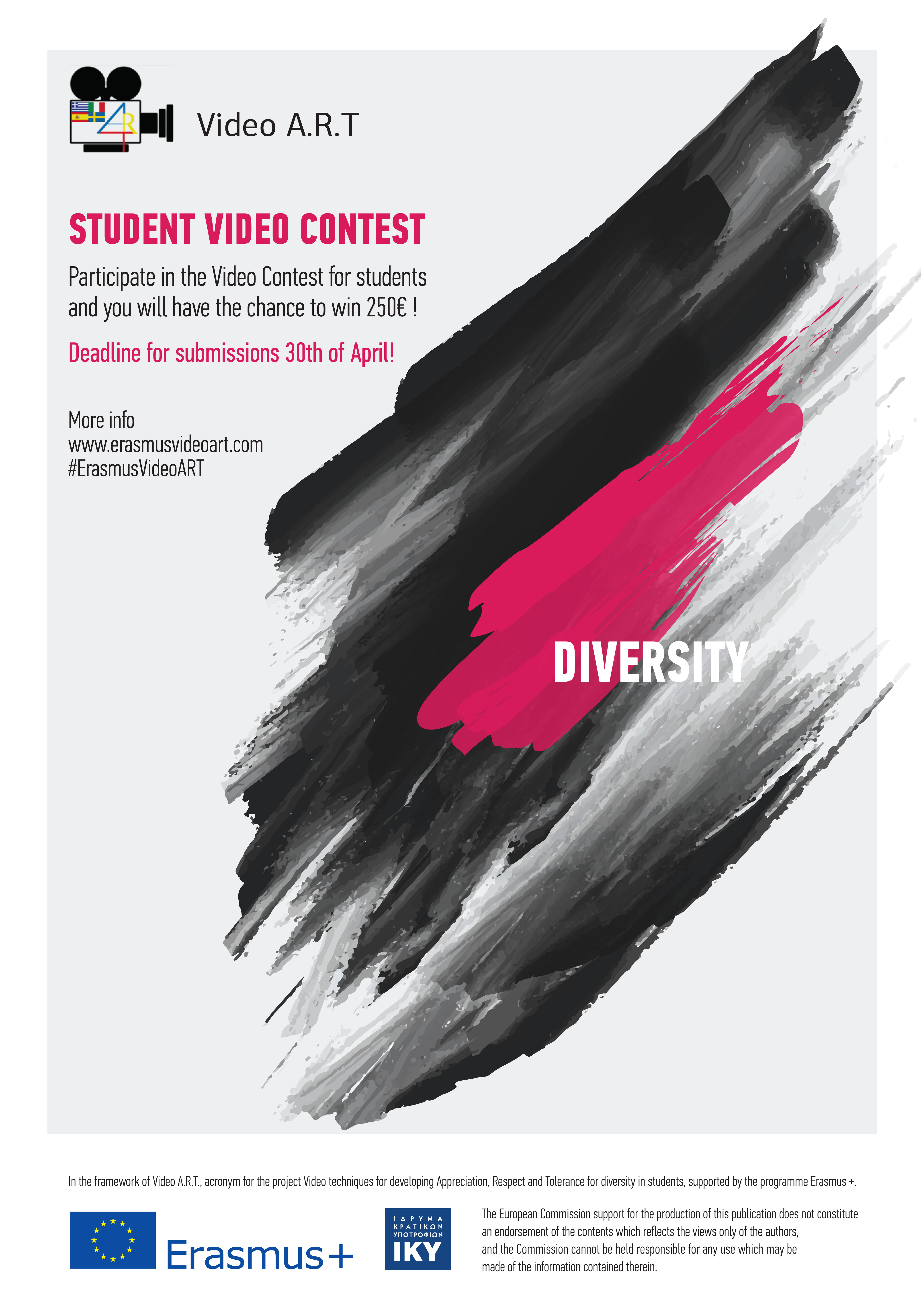 Who can participate in the contest?
EU students aged 16-19
What are participants required to submit?
Short videos, documentaries, video interviews
What types of videos should be submitted?
The videos can be in any format. The length of the video should be max. 5 minutes long and maximum size of 2 gb.
What content/theme should the videos be about?
A.R.T. (Acceptance-Respect-Tolerance)
Who will evaluate the videos?
The videos will be evaluated and judged by a committee made up of 8 students, two for each country involved in the project, and three members from Multitrab Productions.
What criteria will be used by the committee to judge the videos?
The criteria will be as follows:
Themes
Impact on the viewer
Technical skills ( photography- montage- sound)
The committee will also take into consideration how many 'Likes' each video has before identifying the final winner.
What language should be used in the videos?
Only English
How can I submit the videos?
Read  the terms & conditions.
Download and fill in the submission form.
Upload your video by using online services, such as WeTransfer, Dropbox, etc. and include the link in your application form. Files should not exceed 2GB.
Send the form via email at submitvideoart@gmail.com
For any further information please contact us: submitvideoart@gmail.com
When is the deadline?
The videos must be submitted by 30th  April, 2016.
What is the final prize?
€250.00
When and where will the Award Night be held?
11th May, 2016 in Athens