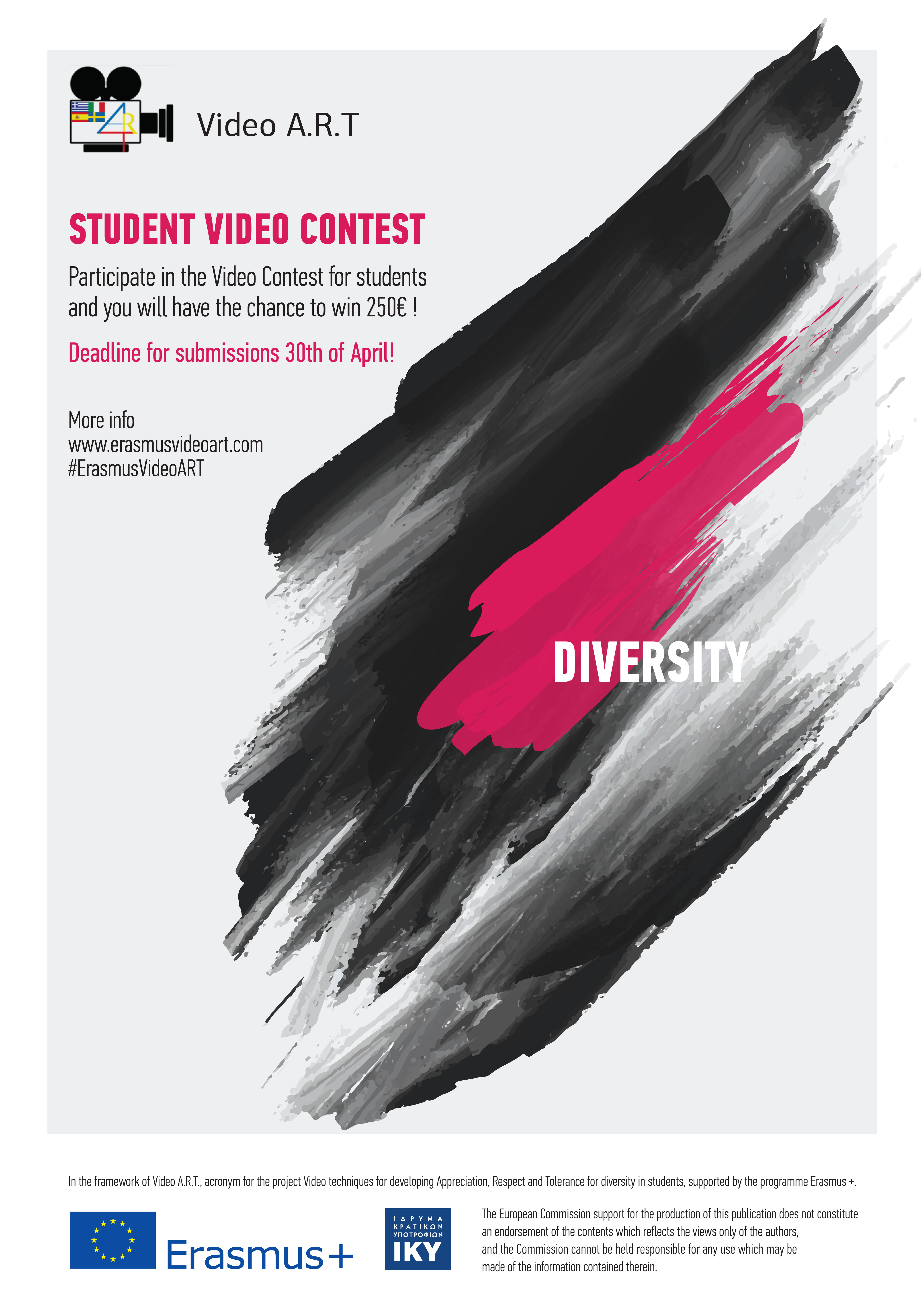 Who can participate in the contest?
Only the four schools involved in the project
What are participants required to submit?
Short videos, documentaries, video interviews
What types of videos should be submitted?
The 20 videos each school created during the two year project
What content/theme should the videos be about?
A.R.T. (Acceptance-Respect-Tolerance)
Who will evaluate the videos?
The videos will be evaluated and judged by a committee made up of 4 teachers, one for each country involved in the project, and three members from Multitrab Productions.
What criteria will be used by the committee to judge the videos?
The criteria will be as follows:
Themes
Impact on the viewer
Technical skills ( photography- montage- sound)
The committee will also take into consideration how many  'Likes' each video has before identifying the final winner.
What language should be used in the videos?
Either English or one of the four languages spoken in the countries of the schools involved in the project.  Videos should have English subtitles
When is the deadline?
The last  video for each country must be submitted by 30th of April, 2016.
What is the final prize?
€250.00
When and where will the Award Night be held?
11th May, 2016 in Athens